On March 8, 2020, International Women's Day, the Alma Mater Hospital and the women of Gros Morne joined the staff and volunteers of MFP to celebrate the ten-year anniversary of the Women's Health Initiative.
Ten years ago, MFP nurses, physicians and volunteers met with representatives of women's organizations in Gros Morne to initiate a program to dramatically improve the health of Haitian women. Gerandale Thelusma, the only woman in the Haitian House of Delegates, was present and gave an inspiring talk in support of the program. She pleaded with the women in her constituency to embrace the program in order to prevent the host of diseases that incapacitate Haitian women.
The Women's Health Program has had challenges since its initiation: two earthquakes, Hurricane Matthew, political unrest, and a cholera epidemic that swept through the island. Nevertheless, the program continued to address the critical health needs of Haitian women. We developed mobile units to bring modern health care to remote dispensaries. In addition to screening and treating women with breast and cervical cancer, we developed clinics for patients with sexually transmitted infections and to educate women in making healthy life choices. We established a palliative care program for those women with untreatable cancer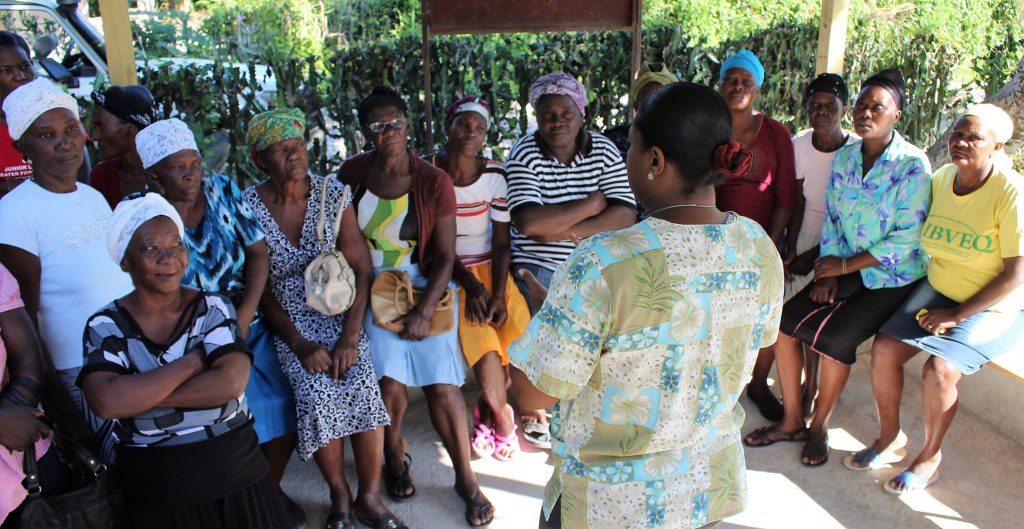 Ten years, and 8,000 patients later, the program continues to expand and bring more women into the health care system. We have discovered and treated 61 patients with invasive cervical cancer and 448 patients with precancerous lesions. More than 2,000 women with cervico-vaginal infections and 650 patients with high blood pressure have been treated. Most importantly, we have introduced advanced technology and a high standard of care into the Haitian health care system. The success of the program is a testimony to the Medicine For Peace way: partner with people working in the community and together empower women by ensuring their health and well-being.